George Thorogood Ready To Rock Moncton
Courtesy - MusicNerd.ca
By: Ken Kelly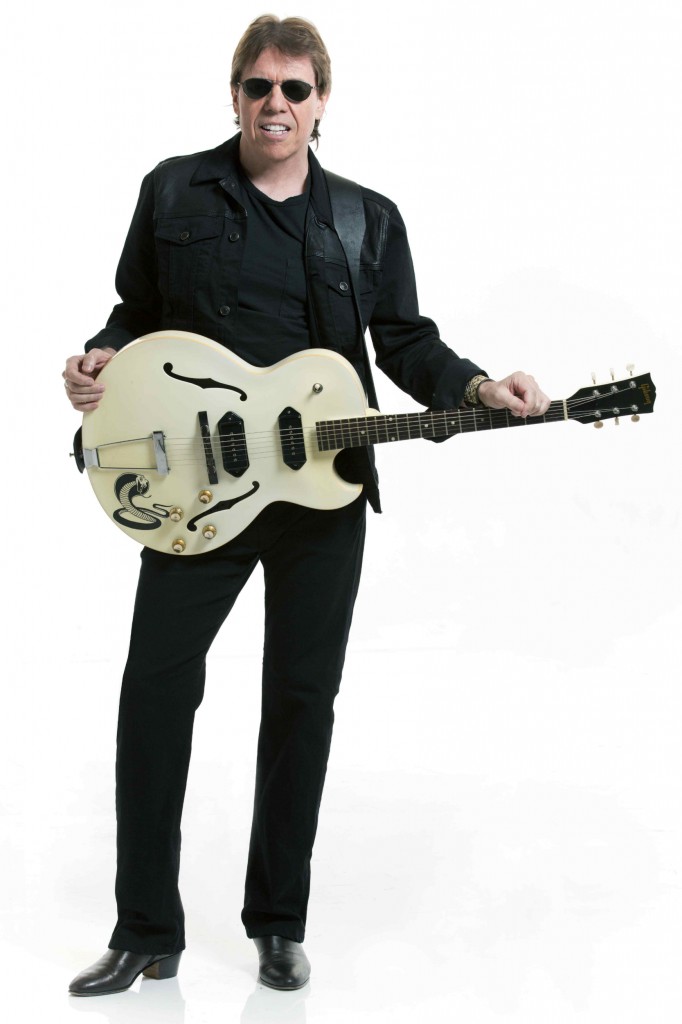 Just because they are now entering their fourth decade as a band, don't expect George Thorogood & The Destroyers to be slowing down anytime soon.
The acclaimed, crowd-pleasing blues-rock band has been responsible for many classic rock radio hits including "Bad To The Bone," "I Drink Alone," "One Bourbon, One Scotch, One Beer" and "Move It On Over."
From the first time they took the stage on December 1, 1973, Thorogood and his longtime band The Destroyers – comprised of Jeff Simon (drums, percussion), Bill Blough (bass guitar), Jim Suhler (rhythm guitar) and Buddy Leach (saxophone) – have released 16 studio albums, with two platinum albums and six gold albums, including more than 650,000 records sold in Canada.
Thorogood's stop at Casino New Brunswick on Friday night comes at the tail end of an extensive 20-date Canadian tour that kicked off on April 30 in Prince George, B.C.
Being back on the road means the opportunity to get up onstage on an almost nightly basis and do what he loves doing the most. As far as George is concerned, life couldn't be better these days.
One bourbon, one Scotch, one good time
Courtesy - OttawaCitizen.com
Sniffy critics sometimes poo-poo rock groups they don't like by labelling them as "a glorified bar band."
George Thorogood long ago pierced such critical pretensions by embracing the label for himself, and thereby raised the question: What's wrong with being a glorified bar band? As demonstrated at the National Arts Centre Friday night, if Thorogood and the Destroyers are a bar band, they are a glorious one indeed. The workingman's rocker from Delaware blasted through a 13-song set that may have been predictable, but was no end of blues-soaked fun.
It started with Born to Be Bad and Rock Party, and included his original hits Get a Haircut, I Drink Alone and, of course, Bad to the Bone.
Georger Thorogood Covers The Blues - Blues Music Magazine
George Thorogood is featured as the cover story of Blues Music Magazine. Click here to view the story.
Fan Review: George Thorogood Destroys Kitchener, ON!
Courtesy - RiffYou.com
-Fan Review by: Tanja Saric
On May 13, George Thorogood and his Destroyers rocked the Centre in the Square in Kitchener, ON, and it was incredible! I have to say, for a
64-year-old man, Thorogood still puts on an amazing and entertaining show.
George and the Destroyers are currently on their "40 Years Strong" tour and after 40 years, they definitely still got it. To be around for so long in the music industry is a huge accomplishment, and Thorogood surely showed that he was worthy and capable. Thorogood definitely knew how to keep the audience entertained with not only his fantastic music, but also with his hilarious wit and humour, "It's better to be number one for a week than number two for your whole life!" He said referring to his song "Get a Haircut," which made it to number one on the Canadian charts for a week's time in the mid '90s.
Read more: Fan Review: George Thorogood Destroys Kitchener, ON!